Loan Ave was founded in 2005 and offers a carefully selected range of home loan products to everyday Australians like you.
We work with a limited range of mortgage advisors and introducers chosen for their skill, experience and ability to provide an exemplary service to you. Loan Ave ensures you receive a first class service and we are the refreshing alternative for your finance needs.
You will talk to real people first time every time. Our people all have extensive experience in the finance industry, we will do our best to be speedy, helpful, responsive and down to earth.
We invite you to explore our website and discover how you can become one of our very satisfied customers and business partners.
Loan Ave operate under The National Consumer Credit Code Legislation and hold a full credit licence. ASIC Credit Licence No. 389646. 
We are a full member of the Mortgage & Finance Industry Association of Australia (MFAA) and as such act under a strict code of ethics covering confidentiality requirements and dispute resolution procedures.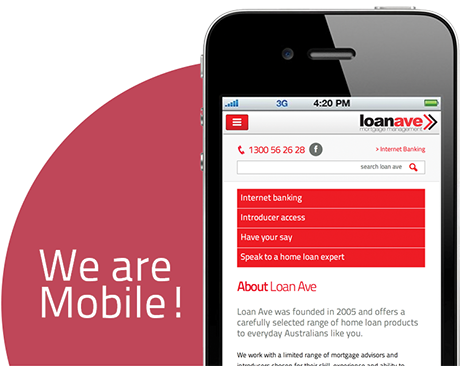 Loan Ave Launches "No Risk Fee" Non-Conforming Loan Campaign
It speaks volumes about our industry that Loan Avenue co-founder Michelle Collins was anticipating a rocky road during a recent electronic application lodgement set up and was "bracing" herself for the experience.